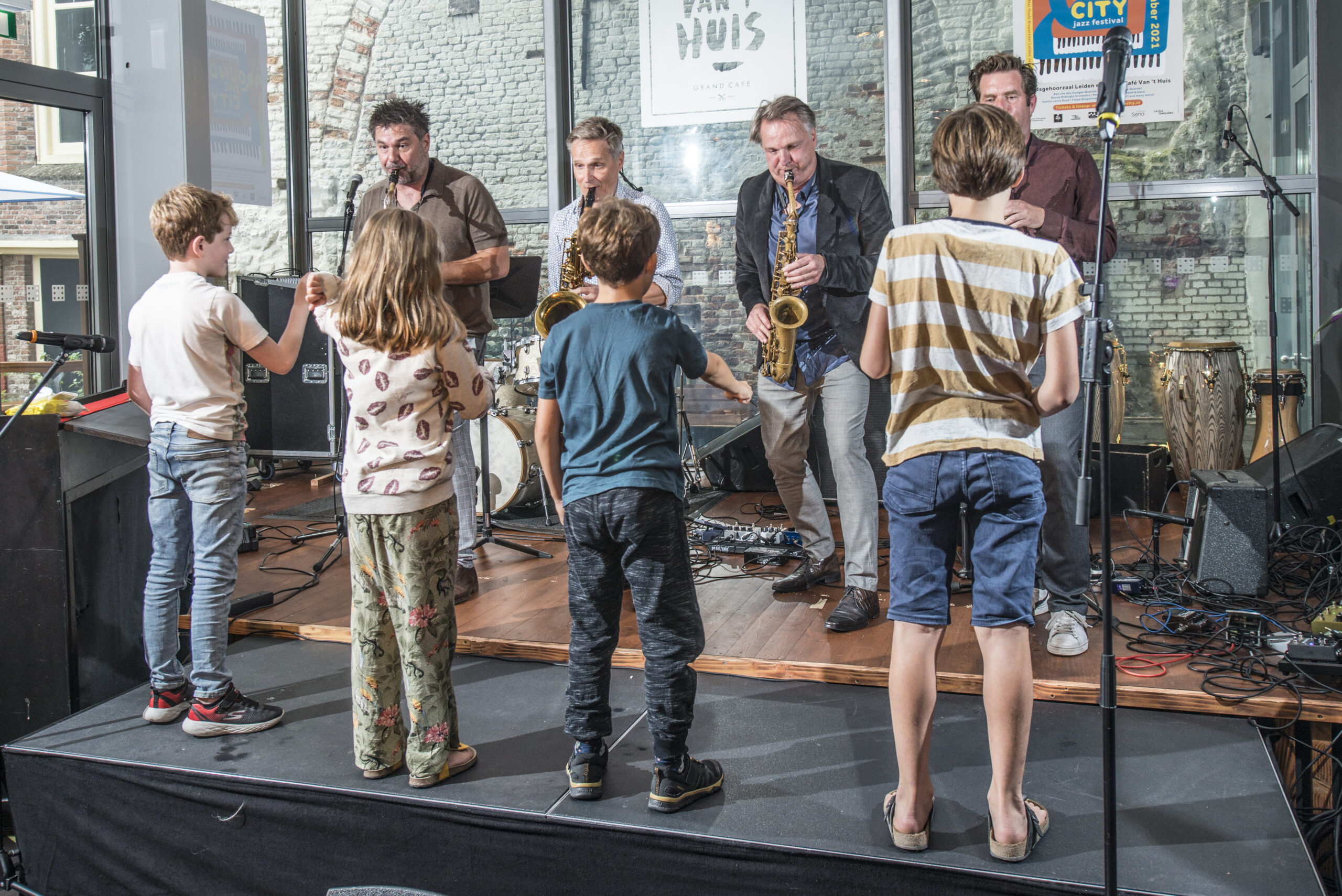 Education
Nieuw jazzfestival in Leiden voor alle muziekliefhebbers!
Komende september is de eerste editie van het Around the City Jazzfestival in Leiden! Een goedgevuld, coronaproof programma van donderdag 9 tot en met zondag 12 september. Kortom, de perfecte plek voor iedere jazz- of muziekliefhebber om te genieten van jazz.
Programma
Op donderdag 9 september kan je in Grand Café van 't Huis luisteren naar Leidse Geluiden. Het Ben van den Dungen Quartet speelt Tribute to John Coltrane.
Vrijdag is een ander café aan de beurt, namelijk De Buurt/Culthuis! Hier treed de Leidse Allstar band op met o.a. Arto Boyadjian en Johan Plomp.
Zaterdag hebben we ook een vol programma. In de middag is er special voor de jonge jazzliefhebbers (6-12 jaar) het Artvark Saxophone Quartet. Daarna kan je bij de Biopartner Leiden Jazz Award zijn in Grand Café van 't Huis. De zaterdag wordt afgesloten met verschillende bekende Nederlandse jazzartiesten die optreden op de Mainstage in de Grote Zaal.
Het festival eindigt op zondag met een gezellige Afterparty in Grand Café van 't Huis, waar Lou Guldemond & band, Ntjam Rosie en Mrs. Hips optreden.
Scheduled Programs for the 2019 theGov Convention
Sometimes, the public debate gets stuck at the level of inspection grades, especially the overall effectiveness judgement. But the professional conversations between inspectors and school leaders are where the greatest value in our work lies. When we get this right – and we usually do – our work is acknowledged as constructive, helpful and, occasionally, even enjoyable by those on the other side of the process.
This year's conferences mainly focused on curriculum, specifically how a deeper understanding of what we mean by curriculum can inform our inspection practice. We also held sessions on all the different ways in which children fall out of mainstream education, and on careers education. It's the sessions on the curriculum that I want to talk about here. Our overall aim was to help inspectors evaluate how well a school's curriculum is designed and implemented – both within the context of the current Ofsted framework and school inspection handbook and, as we develop an even sharper focus on the curriculum, for the education inspection framework 2019.
What Exactly Do We Mean By Curriculum?
We have asked our inspectors to apply this definition to their practice and explore these three areas of intent, implementation and impact when evaluating a school's curriculum. In other words, what is a school trying to achieve through its curriculum, how is it being delivered and what difference is it making to pupils' learning. These ideas are not new: rather they are about making visible what has sometimes been lost sight of.
Digital project planning and resourcing
In-House digital consulting
Permanent and contract recruitement
Developers and technical architects